Kitesurfing Holidays in India
A Kitesurfing Safari in India can be the most authentic experience in your life. India is one of the best kept secrets in the Kitesurfing world with thousands of kilometres of unexplored lagoons, wave spots & a crazy wind season which extends to almost 10 months every year!
Kayaking Holidays in India
We operate a variety of kayaking trips on a daily basis in the pristine blue waters of the Gulf of Mannar & Palk bay which is easily accessed from our base camp Kathadi South & Kathadi North located in Rameshwaram.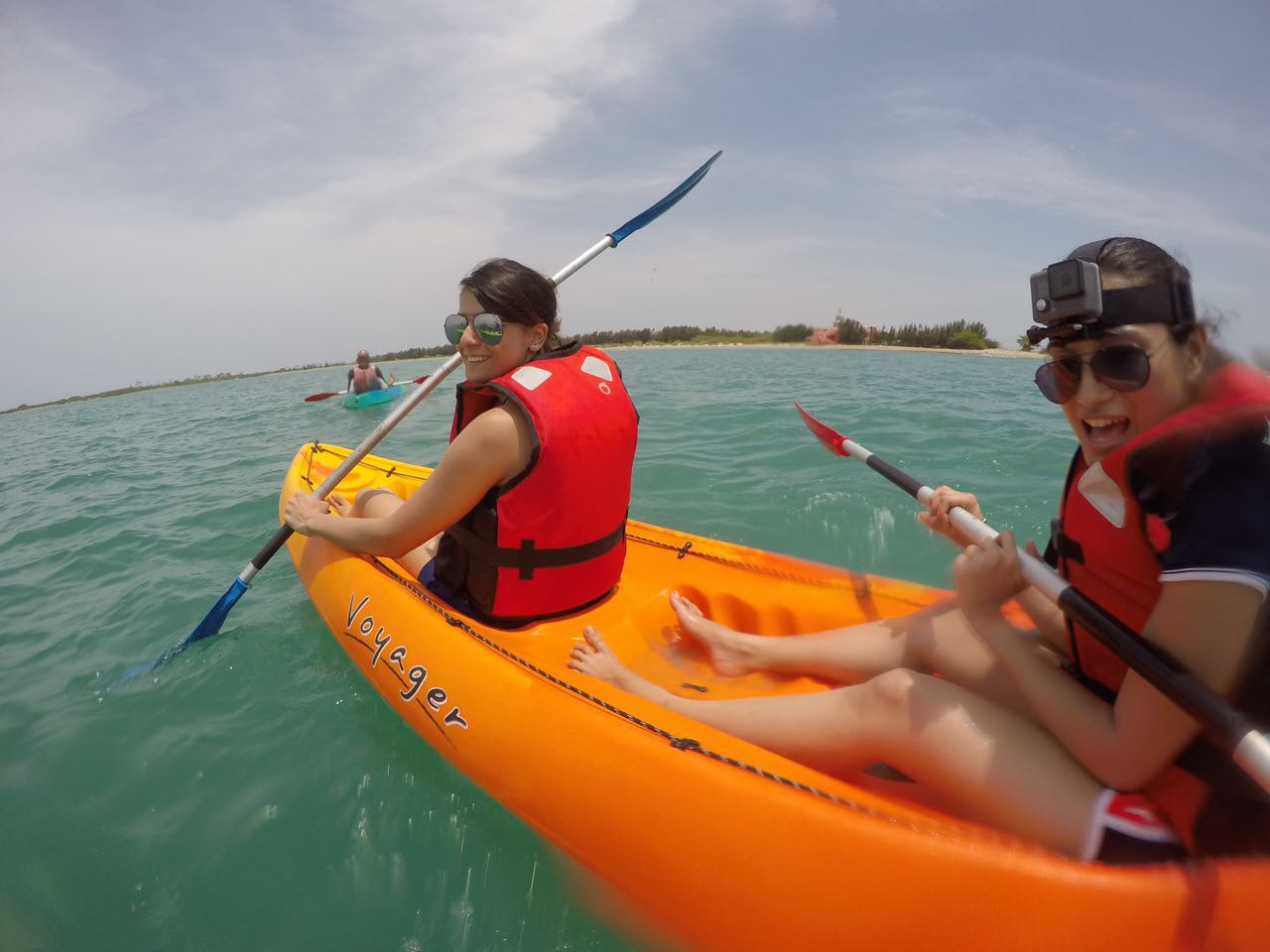 Stand Up Paddle Tours in India
We paddle along the coastline of Rameswaram harbouring islands creating opportunities to interact with wildlife & nature. We explore two islets & paddle near the iconic Pamban bridge crossing over to the North side of our Island.
Outrigger Canoe Tours
We paddle along the coastline of Rameswaram harbouring islands creating opportunities to interact with wildlife & nature. We explore two islets & paddle near the iconic Pamban bridge crossing over to the North side of our Island.
Cycling Holidays in India
India has always been a popular spot for travellers of all kinds, as it echoes the royal & mystic times it once lived in. With splendid palaces and their ancestors still walking around in their long halls to a culture that commands respect and sand dunes that make you feel like Jasmin and Aladin (that's for Rajasthan). Or the mystic forests of the West coast of India with pristine beaches & sea forts. All of this regality & mystery of India makes it perfect to be explored and experienced by cycles. The joy of hoping a bike where the world moves around you at the pace you choose, is nothing more than perfect. Wave at the little kids that bob around the sides of the fields, watch women draped in vibrant hues carrying mud pots in 5's and 6's stacked over their head, jigsaw around the slow moving cattle that love the roads, the confused little billy goats and lazy camels. Meet them all and find more..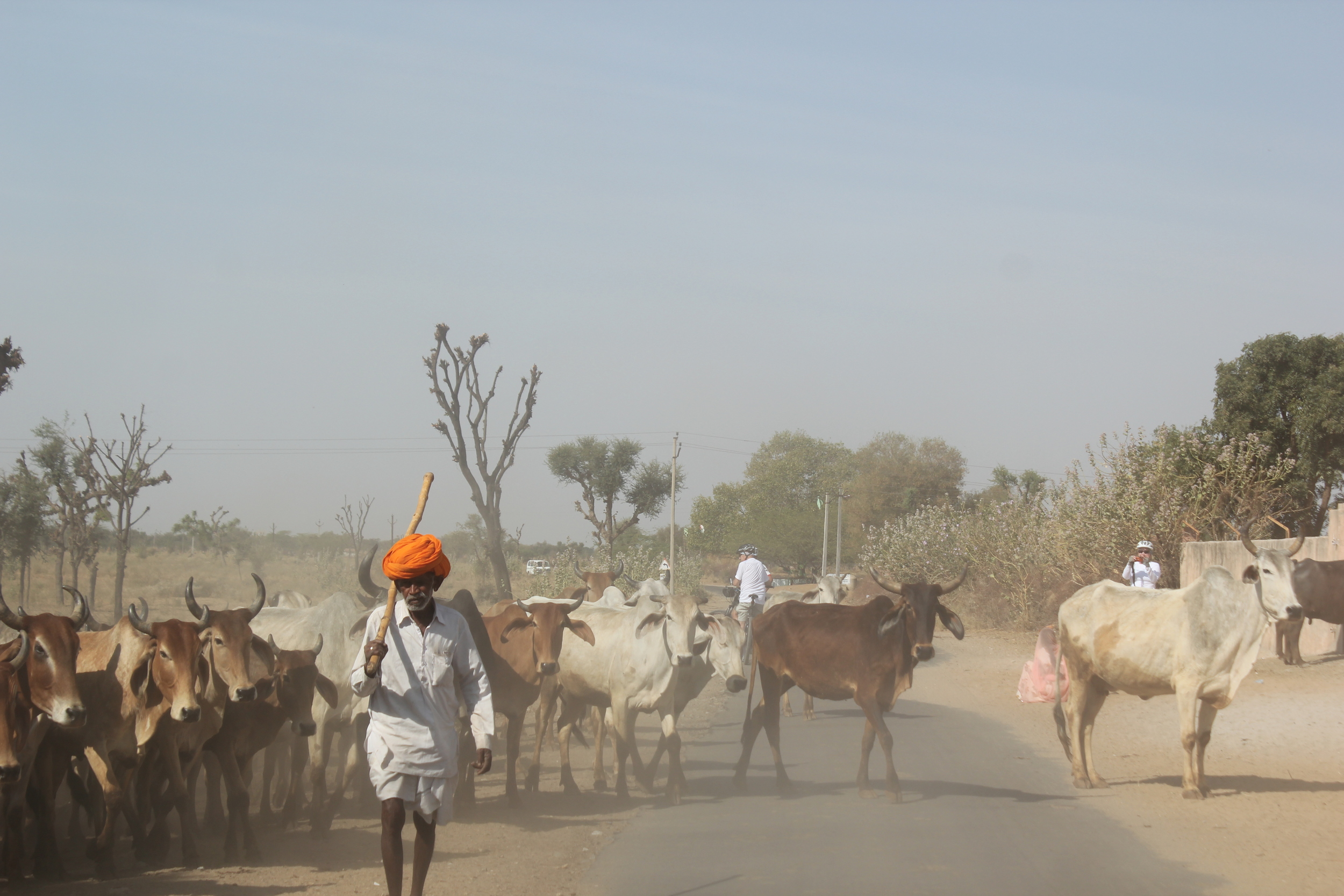 We guide you through some of the best cycling trails India has to offer, well researched keeping in mind the terrain, history, food, environment & cultural highlights. Whether it is a Cycling tour in Rajasthan, a Cycling tour on the West Coast, a Cycling tour on the East coast or Mountain Biking in the Himalayas we have all your requirements covered, from enthusiastic knowledgable guides, great food, top of the line cycles, backup vehicles to the best choice of accommodation.
Diving Holidays in India
DIVING IN INDIA
We organise diving trips in India- the Netrani Islands, Andaman & Nicobar Islands & Pondicherry. India has a wealth of Marine biology to explore! Do an exploratory dive or a diving course with PADI / SSI with our team.
Diving is an extra-ordinary sport & can also be a leisure activity, we urge all enthusiasts to learn more about diving & to do their research before signing up for open water dives with schools in India or the islands. A great resource for diving information is our Managing Director- Jehan, you can call him +91 9820367412 (on Indian Standard Time) or email him on jd@quest-asia.com alternatively the PADI & SSI websites have great information about the sport. Do not confuse snorkelling & scuba diving as there are many operators in India who advertise snorkelling as scuba diving, adding to your amusement customers do not complain about this due to the lack of awareness about diving in India. There is a fair amount of training & presence of mind involved (extremely interesting & easy) in learning how to scuba dive that's why it's a good plan to choose an awesome dive school & location.
Dive spots in India- the explored dive spots are located around the Andaman & Nicobar islands where there are a few established dive schools & we have partnered with the best (off course) who have the latest training methods, equipment & emergency response plan in place with a good command over english & other local Indian languages. Diving around Lacadives / Lakshwadeep islands is definitely the best experience ever with live corals, reef sharks & millions of fish. The two island hubs have the best visibility compared to other dive spots in around the Indian mainland. Goa is a tourist hub & offers pool dive training with trips to the harbour islands of Netrani down south, average visibility but bustling sea life. Diving in Goa is for domestic travellers in Mumbai, Pune & Bangalore who are strapped for time and want to explore the sport of scuba diving in India. Closer to Mumbai city along the Konkan coast there are many small islands which offer a great venue to snorkel (no tanks required) we have some of our favourite secret spots to share with discretion (yes!). One of the places growing in popularity for snorkelling is Tarkarli beach, Konkan Maharashtra with hundreds of different home-stay options it is a cultural mix pot for a beach get-away, for snorkelling in Tarkarli we use a boat to reach out to the snorkelling reef in deep sea. There are a few new dive spots we are developing in Gujarat where there is a healthy population of Dugongs & also some ancient 5000 year old temples underwater to explore. You could also snorkel in shallow of the Gulf of Mannar in Tamil Nadu.
Love marine wildlife but are not up for the scuba diving challenge, visit Marine Wildlife Park with us in Gujarat. The tide recedes over 2km & we arrange Marine Wildlife Walks where you walk in 2 feet of crystal clear water & can get up close with corals, sting ray, octopus, puffer fish, coral fish, sea cucumber, sea anemone, wolf crabs & lots more. click here for more information about Jamnagar
WHITE WATER RAFTING IN INDIA
We organize White Water Rafting in India as trips & expeditions. Our own centers in for White Water Rafting in Kolad (White Water Rafting on the Kundalika river close to Mumbai & Pune city), White Water Rafting in Rishikesh on the River Ganges (Short run rafting trip of 2 hours to 5 days rafting expeditions on the River Ganges), White Water Rafting in Ladakh on the River Indus (Short run rafting trip of 2 hours, easy grade & extremely scenic), White Water Rafting in Ladakh on the River Zanskar (Pretty adventurous & for experienced Rafters), White Water Rafting on the Kali river in Dandeli (Really scenic & challenging in a few sections) & White Water Rafting in Vaitarna, Maharashtra, India.